Whether your plans are to build a single-family home or you become a developer of a row of homes, multifamily apartment building, a condo development or any other form of commercial building, construction loans will need to be your best friend. Construction loans often come with higher qualifying standards and difficulties than conventional mortgages that offer construction loans but only to owner-occupied borrowers.

This is due to the increased level of risk they pose to lenders in the event of a default. Therefore, to obtain the necessary funding for a construction project, investors will need to assure lenders that they are ready for funding by meeting certain requirements.

Here are some of the basic construction loan requirements:
Excellent Credit Score
Having a good credit score is a big part of qualifying for any loan. However, the bar is raised a bit higher when it comes to construction loans.

You would need to have a minimum credit score of about 680 to qualify for a construction loan. In certain cases, a lower credit score of up to 650 can be approved for a loan. This usually happens when other requirements have been met or surpassed.

It is important to note that lenders mainly check credit scores just to ensure that there are no outstanding debts that could impact creditworthiness, especially with big projects. So, if every other thing checks out, you could still get a construction loan with a less-than-perfect credit score.
Loan-to-Cost Ratio
The loan-to-cost ratio is a metric that lenders use to determine how much they would have to provide of the total funds required to finance a project. In essence, the total loan required to cover the cost of the project.

This metric allows lenders to evaluate risk. For the right project, lenders may be willing to allow a 70% loan-to-cost, and even up to 80% in some cases. Construction in urban or large MSA areas would ideally be considered for this sort of loan-to-cost ratio.
Solid Debt Service Coverage Ratio
Debt Service Coverage Ratio is another one of the construction loan requirements. DSCR is a benchmark that lenders use to evaluate cash generation ability for debt repayment. For construction loans, a strong DSCR would be around 1.4 or higher. This implies that the investor or business has enough income to handle debt payments 1.4 times.

To evaluate your debt service ratio when obtaining a construction loan, here's the formula to use: Net Operating Income / Debt Obligations = Debt Service Coverage Ratio

For instance, if your net operating income is $1,000,000 and your debt service is $700,000. Using the formula, your DSCR becomes 1.43. Lenders mainly apply DSCR to multifamily projects to project whether the future rental income would cover repayment.
Experience

Lenders are more willing to work with an investor who already has experience as a developer or has an experienced contractor that he has worked with in the past. This is a vital criterion because construction lenders want to be certain that the borrower in fact knows what they are doing.

Lenders may request copies of their builders' insurance certificates, a list of the builders' projects, their profit and loss report, and a description of each individual's role. Necessary experience and expertise go a long way in ensuring that the project is successful so that both lender and investor can recoup the funding they put in with some profit.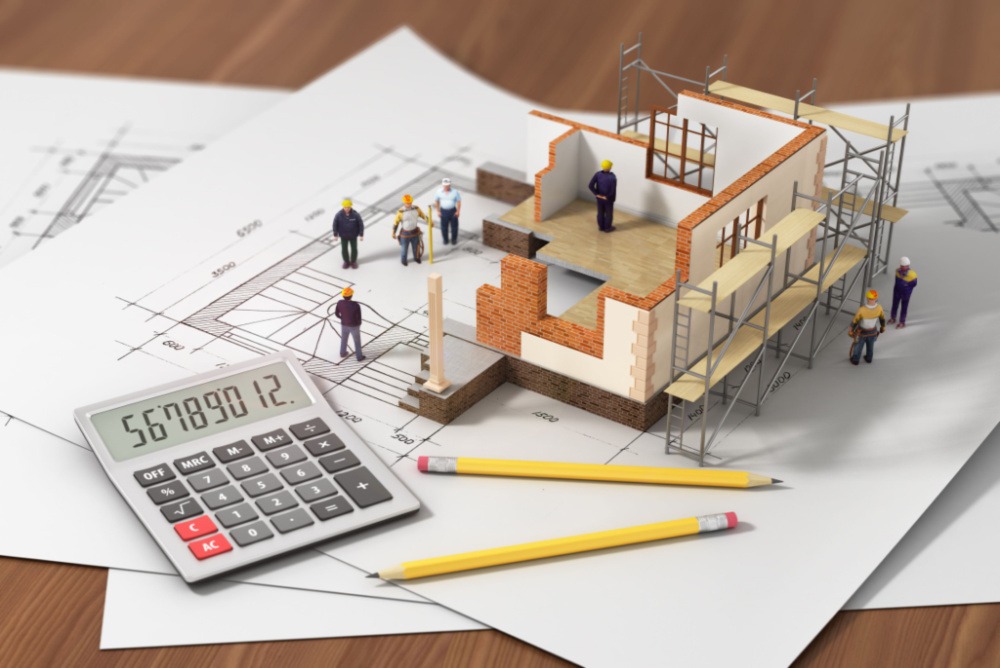 Detailed Project Plan
Borrowers are expected to have drafted a complete plan and budget for their proposed project before applying for construction loans. Construction is full of uncertainties, and because of these uncertainties, lenders are likely to approve borrowers who provide as much detail as possible about their projects.

The following information should be included in the final copy of your project plan and budget:
● Purchase offer for the land
● Blueprints and building specifications
● A detailed budget
● The project's time frame
● A payment schedule
● A signed construction contract
● Profit projections
● Suppliers and contractors
● Materials and labor costs
Permits

Before you begin construction, you would need to have secured various permits and development including the building permit, electrical and plumbing permits, multi-family housing permits, and water lines, among others. The inability to get any of these permits can effectively hamper construction, so lenders would check to ensure that all permits have been secured and are up to date.
Conclusion

Fort Knox Capital offers various types of construction loans with the best interest rates to both individual and corporate investors. However, getting approved for a construction loan all comes down to the borrower's understanding of how the loan works, construction loan requirements, and ultimately, their dedication to the building project.